Hello Darlings!
I hope that you are thriving where ever you are in the world! Listen.. we have all been through alot this year and on top of it all, the sun is being so rude right now. I am feeling HOT! Nah…not the fierce kind…the sweaty kind. It's summer all over the world so who couldn't use a cool drink right now?
I have been in my home bar whipping up some ice cold sips and they turned out so good that I want to share them with you. Our favorite bars are closed all over the country but it's okay girlfriend, the summer is not over yet. Let's get creative like we've been doing on quarantine. When I am making new drink recipes, I am super intentional about seasonal ingredients. The best cocktails are always created with the ripest, freshest fruit and herbs.
August is giving us Watermelons, Peaches, Grapefruit and Oranges and I am here for it! My three, original featured cocktails are all cool, refreshing and definitely ideal if you're feeling like a hot girl..or…HOT GIRL! Each cocktail can easily become a mocktail or made shareable by making a large batch for your next driveway bar crawl. LET'S DIVE INTO THE RECIPES!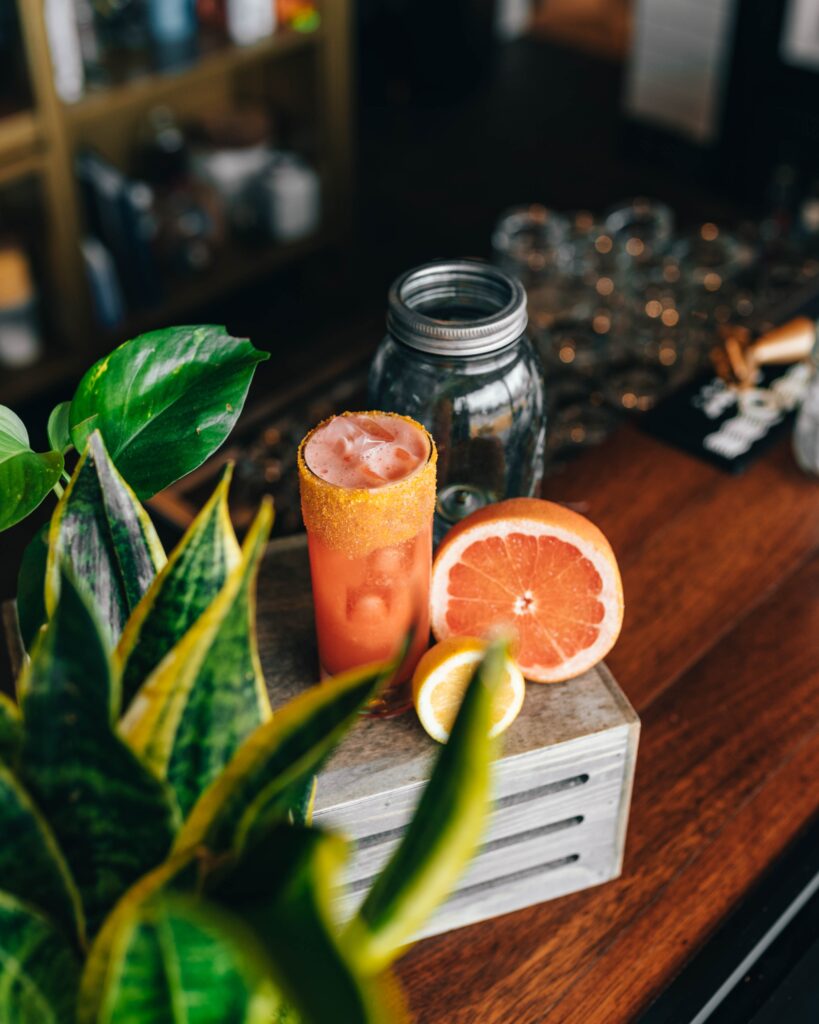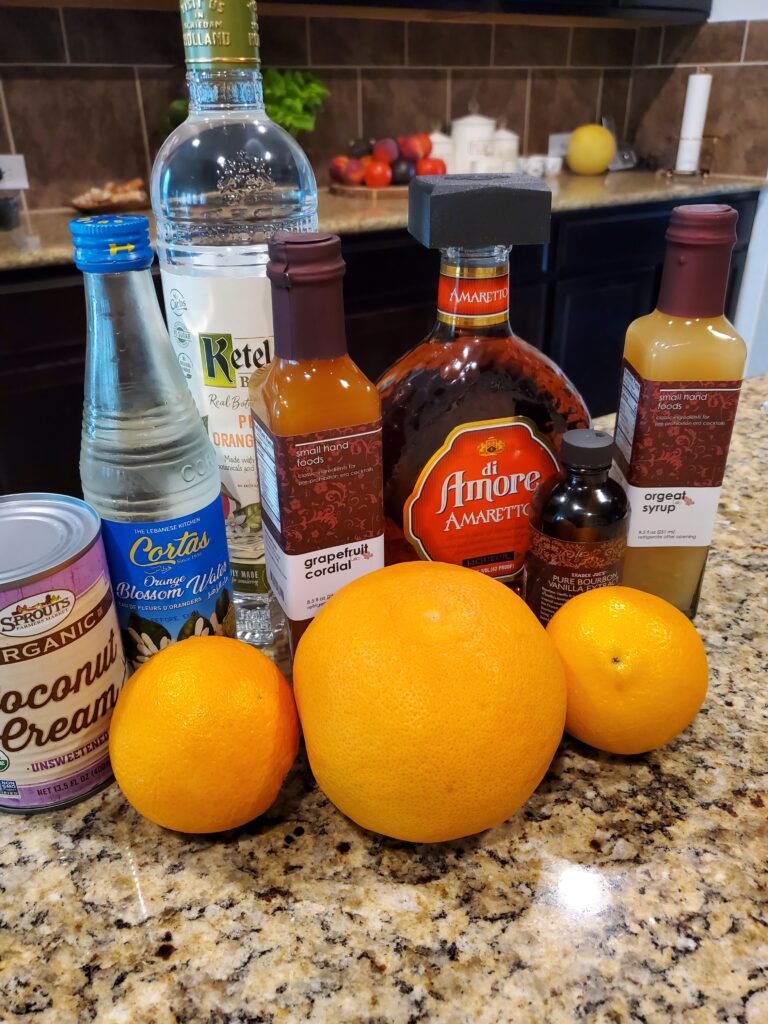 THE PINK DREAM
1/2 CUP FRESH SQUEEZED RUBY RED GRAPEFRUIT JUICE
1/4 CUP BOTTLED GRAPEFRUIT JUICE
1/2 CUP FRESH SQUEEZED ORANGE JUICE (I USED CARA CARA ORANGES)
2 OZ AMARETTO
2 OZ VODKA (I USED ORANGE BLOSSOM INFUSED)
1 OZ GRAPEFRUIT CORDIAL
1/2 OZ ORGEAT
WHIP CREAM
ICE
BLEND ALL INGREDIENTS IN A BLENDER UNTIL FROTHY. TOP WITH WHIP CREAM
MAKES 2 COCKTAILS
FOR N/A OPTION: I USE LYRES DRY LONDON AND ORANGE SEC NON-ALCOHOLIC SPIRITS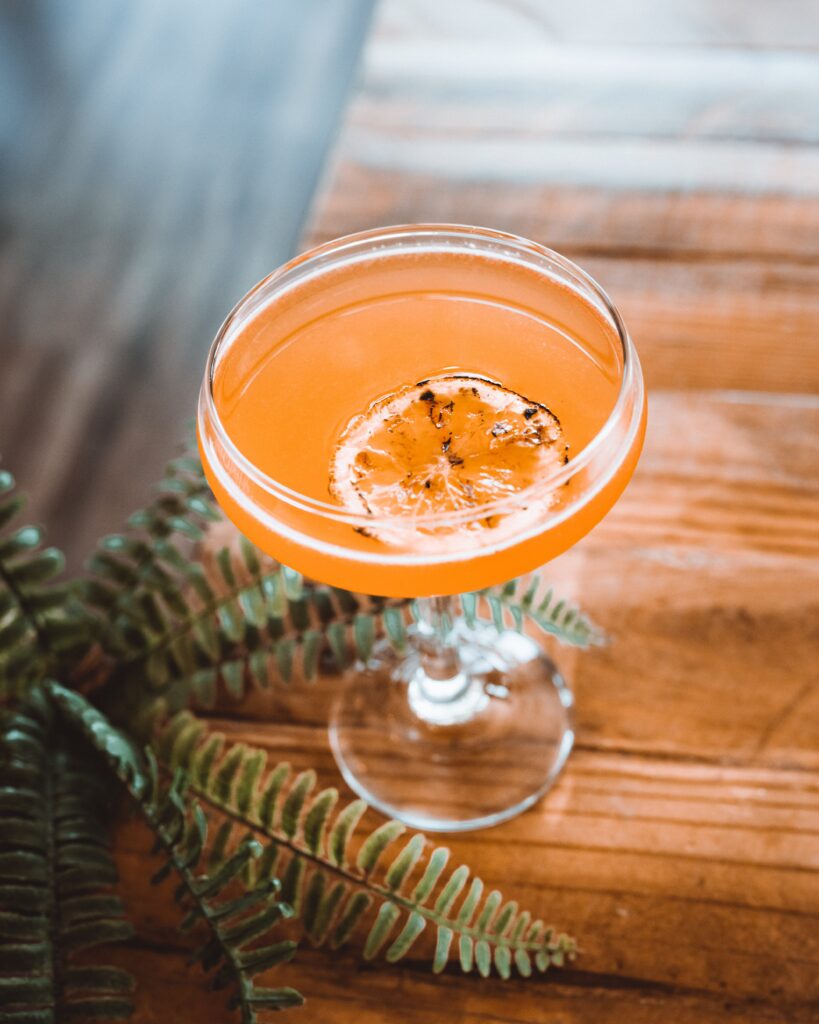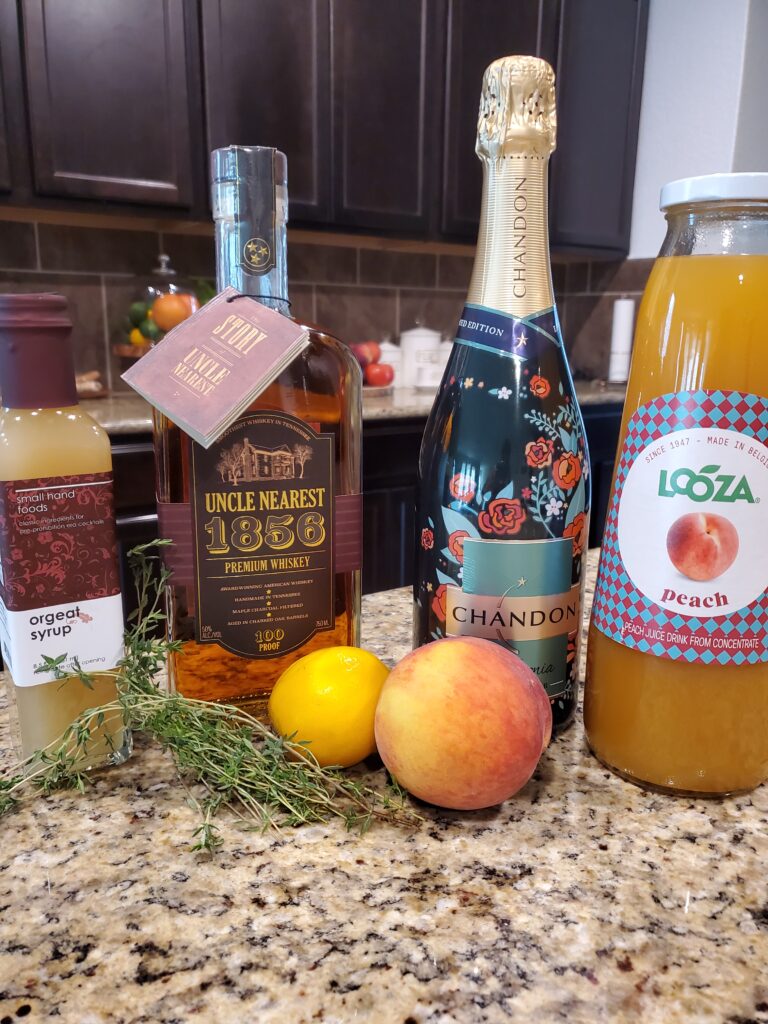 PEACH WHISKERS
4 OZ PREMIUM WHISKY (MY FAVE IS UNCLE NEAREST 1856)
4 OZ PEACH JUICE OR NECTAR
1 OZ LEMON JUICE
THYME
CHAMPAGNE
MUDDLE THE PEACH NECTAR AND THYME IN A SHAKER. ADD WHISKY, ICE AND LEMON JUICE AND SHAKE FOR 15 SECONDS. STRAIN OVER A CUBE OF ICE IN A HIGHBALL GLASS OR A FROSTY COUPE COCKTAIL GLASS. TOP WITH CHAMPAGNE
MAKES 2 COCKTAILS
FOR N/A OPTION: I USE LYRE'S AMERICAN WHISKY AND DARK CANE SPIRIT NON-ALCOHOLIC SPIRITS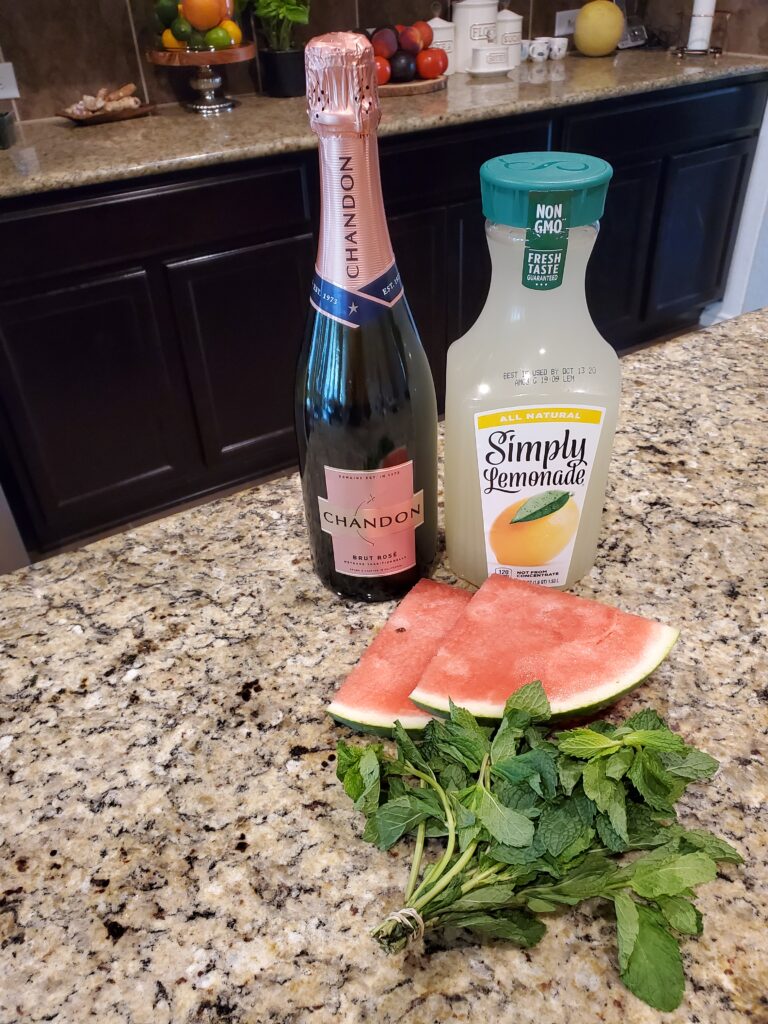 WATERMELON FROZÈ
1 CUP WATERMELON JUICE OR WATERMELON CHUNKS
1/2 CUP LEMONADE
I TBSP SIMPLE SYRUP OR AGAVE
MINT
BLEND TOGETHER WITH ICE AND TOP WITH A SPARKLING ROSÈ IN A GOBLET OR YOUR FAVE WINE GLASS
FOR N/A OPTION: USE FLAVORED SPARKLING WATER OR CLUB SODA
I hope you enjoy the frosty creations Please be sure to tag me on Instagram @supperandsoiree OR @quianaabner to let me see you chilin in this HOT GIRL SUMMER!!
XOXO
Glasses Up!
The Socialite Chef